Product Information
How can we help?
Let's get in touch!!
Downloads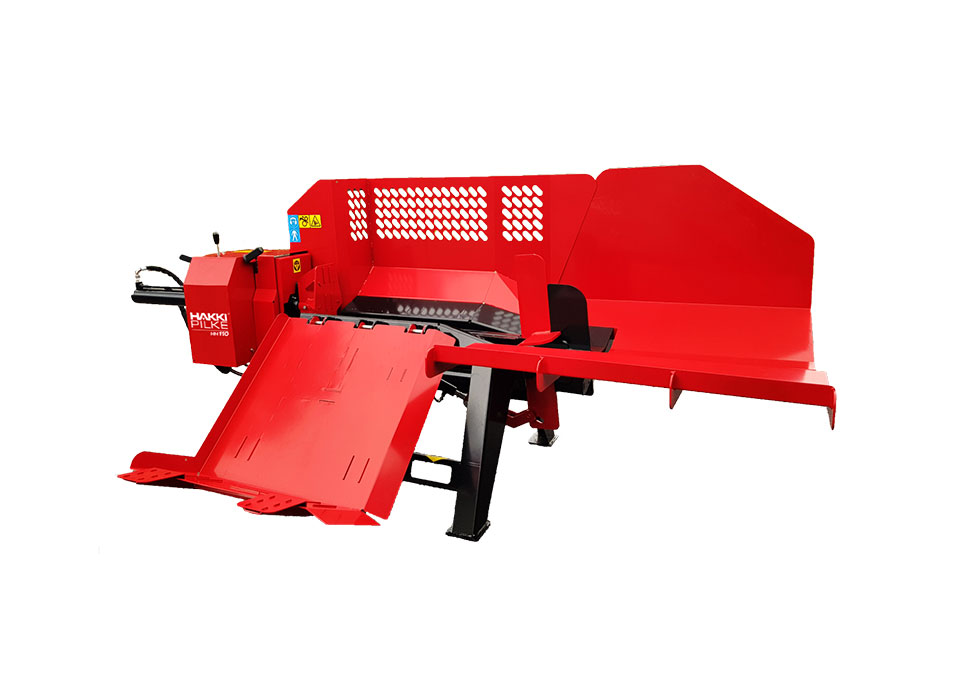 When you need long firewood or if the logs to be split are particularly sturdy, the HH 110 professional hydraulic splitter is the best option.
Hakki Pilke HH 110 is a professional log splitter which is really easy and efficient to operate. The hydraulic log lifter enables easy handling and processing of logs up to 80 cm in diameter and 1 meter in length for a single operator. The machine is easy to carry by a tractor and operate by tractor hydraulics with a recommended output of 40–60 l/min.
Technical Information
| | |
| --- | --- |
| Max log diamter | 31.5" |
| Max wood length | 41.34" |
| Max splitting force | 10 ton |
| Power source | Tractor hydrualics |
| Splitting blade | 2/4 way |
| | |
| --- | --- |
| Height | 63" |
| Length | 93.7" |
| Width | 59" |
| Weight | 1149 lbs |
View Our Other Products & Services